Doc…Tub…Fun !
Doc Mehl and Washtub Jerry
A Dynamic Duo of Western Entertainment !
When they combine forces, you won't find a more entertaining duo than "Doc & Tub."  Washtub Jerry is a recognized authority for building and playing the washtub bass.  In 1999, he was named "Instrumentalist of the Year" by the Western Music Association, and he received the American Cowboy Culture Award for Western Music in 2013.  When he's not playing with Doc Mehl, Washtub has performed with Patsy Montana, Ramblin' Jack Elliott, Riders In The Sky, Peter Yarrow, Johnny Gimble, and yes, Don, Waddie, Red, and R.W. (plus hundreds of other musicians).  He is a member of the International Society of Bassists, performed at the Silver Dollar City in Branson, Missouri for five seasons, was the featured musician with the Midland-Odessa Symphony Orchestra, and participated in musical cultural exchange tours in Russia, Germany, and Ireland.  Washtub has published two books, one about his four decades of playing the washtub bass, and the other an instruction book on rhythm ukulele.  (And yes, it's true... he can play the ukulele and the washtub bass at the same time!)
Paired up with Washtub Jerry, Doc Mehl brings his creative songwriting to the stage, an original brand of "westclectic" entertainment.  In the words of Rick Huff, as published in "The Western Way" magazine, "There's a unique mind at work here that may be one of a kind in the western music arena… He'll make you laugh and then suddenly think, then laugh some more and cry. Don't strip your gears!"  Poet Doris Daley describes him as "refreshing… original… witty."  And Jeri Dobrowski comments about his "substantive storylines… olympic-caliber rhymes… a mastery of words… and an ability to transport the listener to another place and time."  Doc has two CDs of original western music and two CDs of original cowboy poetry to his credit.  His 2013 spoken word CD "The Great Divide" was named Cowboy Poetry CD of the year by both the Western Music Association and the Academy of Western Artists, the first time ever that both organizations have named the same CD as their annual awardee.  And, for those of you who occasionally tune the radio dial to National Public Radio, Doc's song "Asphalt Cowboy" received national air-play on the National Public Radio show, "Click and Clack, The Car Guys."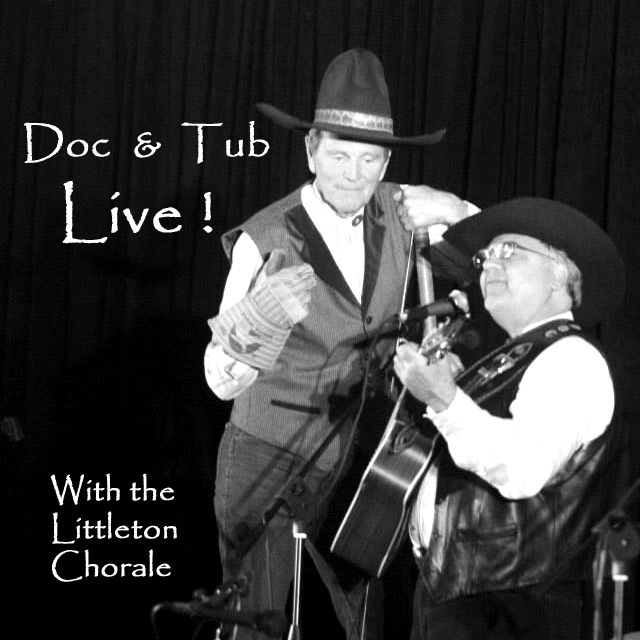 "Doc & Tub" are featured together on the album "Doc & Tub, Live!"  Released in 2014, this live concert album features the duo playing with the 70-voice Littleton Chorale.  It's a taste of their live stage performance that you won't want to miss.  And the album lives up to this dynamic duo's reputation.  You're gonna laugh, you're gonna cry, you're gonna think, and by golly, you're gonna have fun!  Preview all the tracks, or purchase the CD at this link: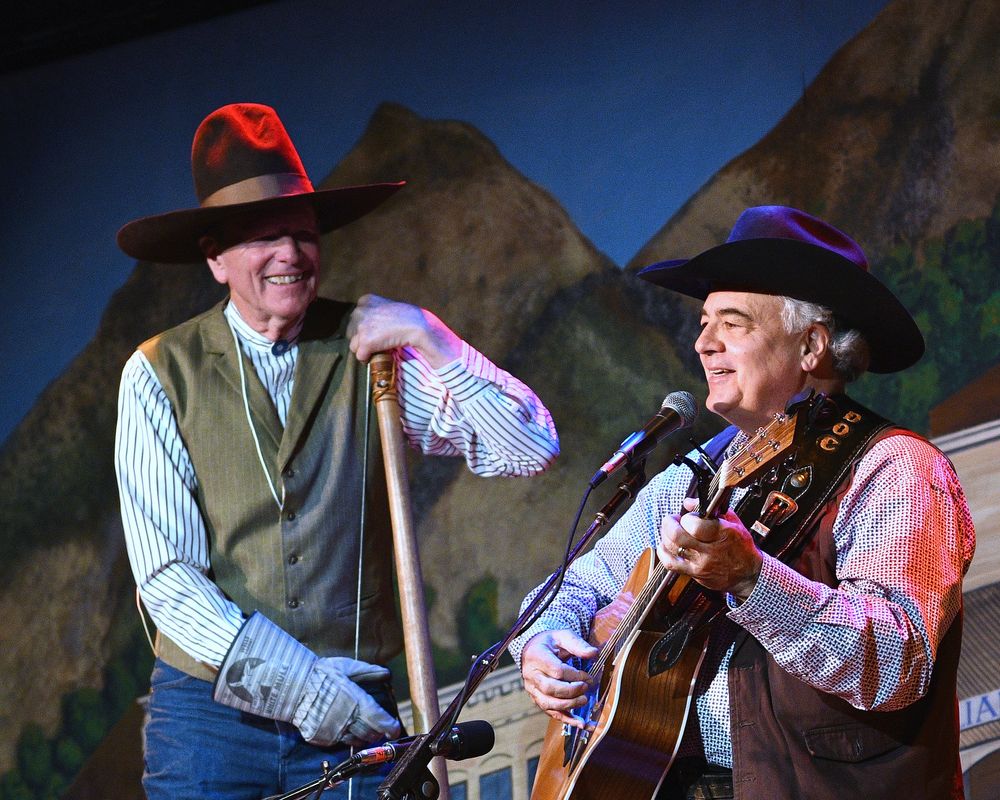 You'll also find Washtub Jerry featured on the album "I'd Rather Be..."  And you'll find "Doc & Tub" ready to perform at your next big event.  "Doc & Tub" will send folks home with a smile on their faces and a song in their hearts.  But if you're booking "Doc & Tub," allow for plenty of advanced notice.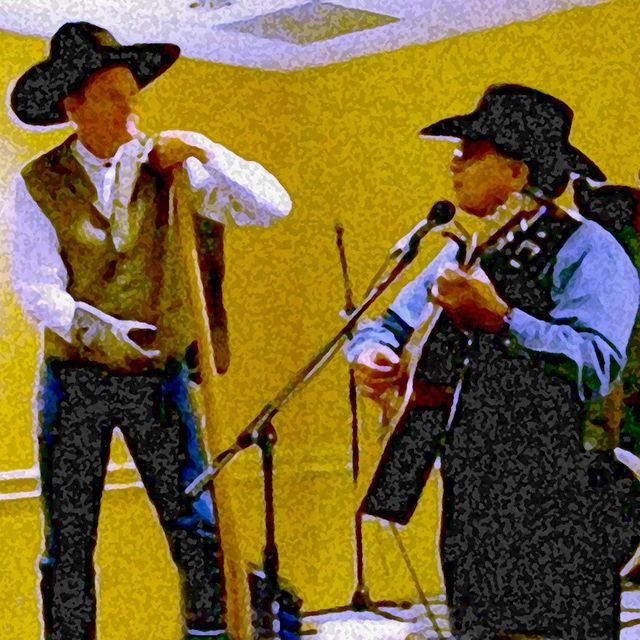 You can preview "Doc & Tub" in performance by clicking on the video link to their "YouTube" promotional video for Eldorado Canyon State Park in Colorado (shown below), or the links to their performances at "America's Soul Live" in Arvada, Colorado (...scroll down).  You may have missed these shows, but don't miss this entertaining duo the next time they come to your town!